Day 18: Using Microsoft Azure Backup with Lights-Out 2
This blog post continues on the backup topic of our step-by-step series. Today we look at Microsoft Azure Backup.
Key features of Microsoft Azure Backup
Microsoft Azure Backup is available not only for Windows Server but also for client computer operating systems. However, you must first download and install Microsoft Azure Backup, it is not included in the operating system. It is easy to install and configure. As with every cloud solution, a fast internet connection is required and you have to pay for the required storage.
Azure Backup stores selected files and folders in the cloud (Microsoft Azure). Your backup is not visible nor accessible by ransomeware. As a result, this is a perfect protection of your data against ransomeware. You can restore single files or folders. Bare metal restore is not possible. Backups run on a fixed schedule, if necessary up to three times a day.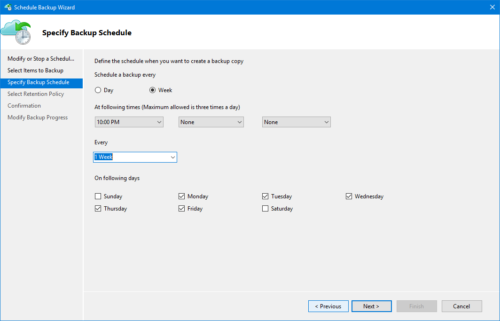 Microsoft Azure Backup integrates into Essentials Dashboard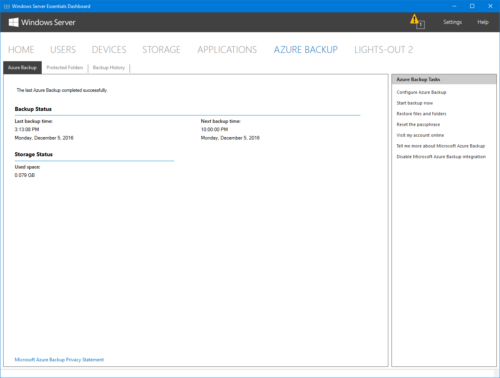 and into Windows Server Backup console: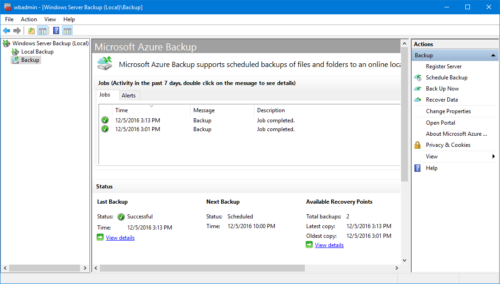 Lights-Out support
Lights-Out supports Microsoft Azure Backup out of the box. It detects Microsoft Azure Backup automatically. The only requirement is that you have configured a "Backup Schedule".
Finally, Lights-Out adds some additional benefits to Azure Backup:
Especially relevant: Lights-Out can start your server from standby or hibernation and your clients from shut down, standby or hibernation to run a backup!
You can configure and execute an action after backup. As a result, is it easy to save energy after a backup.
Lights-Out reports backup state, result and the point in time for the next backup (see screen shot below)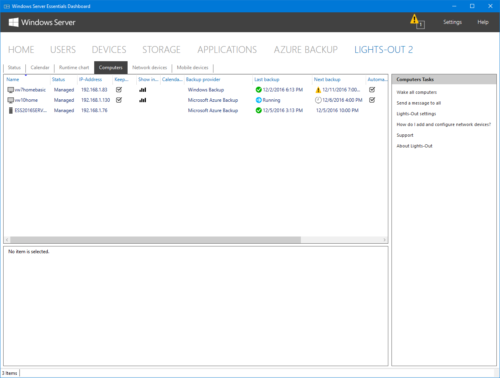 Summary
Azure Backup provides an easy but effective solution to protect your valuable data.  Provided that you have a fest enough internet connection. With Lights-Out as companion, you get some additional features to better save energy without the risk of data loss.
Tomorrow we will look at Acronis True Image Home.
Here you will find the complete list of all days of our step-by-step series.