Lights-Out maintenance release 2.0.3
Today we published a Lights-Out maintenance release 2.0.3 which fixes issues reported by our users since release of 2.0.2.
What's new in Lights-Out maintenance release 2.0.3?
With the previous Lights-Out maintenance release 2.0.2 we enabled the use of the modern TLS protocols 1.2 and 1.1. During the initial phase, the client and server select the protocol supported by both parties starting with TLS 1.2, then TLS 1.1 and finally TLS 1.0. However, we noticed that a few machines have broken TLS 1.2 support, and to make it even worse, do not automatically fall back to a working TLS 1.1 connection. In that case, a 2.0.2 Lights-Out client or console was not able to contact the server.
This issue is now addressed in Lights-Out maintenance release 2.0.3. Each Lights-Out client verifies that the automatic default setting (TLS 1.2, 1.1 and 1.0) is working. If not, each single protocol is tested until a working protocol is found. As a result, a connection is now always established.
Other changes
The runtime chart does now show the name(s) of monitored task(s).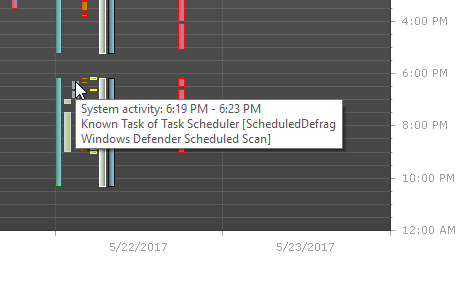 This release also includes support for the new Veeam Agent for Microsoft Windows FREE.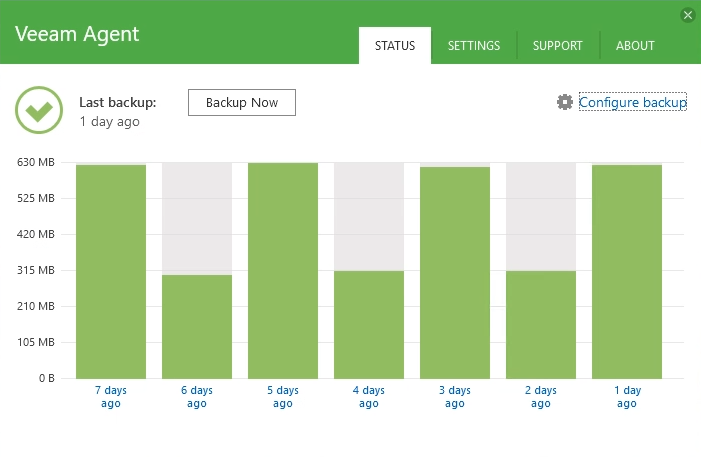 Upgrading the Server
Simply download Version 2.0.3 on your server and run the installer. You don't need to uninstall any previous version 2.0.x. The installer takes care of it.
Upgrading Windows Client Computers
Windows Client Computers should upgrade within 15 minutes. You can also restart the computer to trigger the upgrade.
Upgrading Apple Mac Computers
Open Safari and download the Mac installer. Run it. It automatically takes care of any previous installation.
Complete list of fixed issues in maintenance release 2.0.3
Fix #400421 Failed check for domain controller blocks users account detection
Fix #352695 After failed standby incomplete resume of monitoring and operation
Fix #464730 CPU load monitor not working if previously disabled
Fix: action after backup missing if calendar end is exceeded
Fix: Apple Mac computers missing after settings change
Fix: state check of controlled services missing on service startup
#470330 Added support for Veeam Agent for Windows
Added: verification for TLS 1.2 and a workaround if automatic fallback to TLS 1.1 is not working
Added: name of monitored known task to runtime chart.
Improved handling of backup results in console/dashboard
See also