Installing Lights-Out on Synology x20+ models
Since summer 2020, Synology has been selling its new x20+ DiskStations, currently consisting of the DS220+, DS420+, DS720+, DS920+ and DS1520+. In this post we explain, how you can install Lights-Out on Synology x20+ models and why a workaround for Mono is required. What's different? These new models are based internally on the so-called Geminilake architecture. You can find an overview in the Synology Wiki.
The role of the architecture
First of all, the architecture defines which CPU Synology uses in its models. But it also plays a role for the software vendors, who have to create suitable packages.
If you now try to install Lights-Out according to our instructions, you will unfortunately quickly have to realize that there is no suitable mono package for the Geminilake architecture (yet). So you can't run Lights-Out on Synology x20+ models?
So what to do?
The solution in this case is simple. The Geminilake architecture is based on an Intel x64 CPU, the operating system is DSM 6.x. So we can simply use the package for one of the other x64 architectures.
A look at the SynoCommunity page shows us, that all previous x64 architectures are based on the same package for Mono.
The right package is the one for Mono 5.18 because Mono 5.20 contains errors and cannot be used with Lights-Out!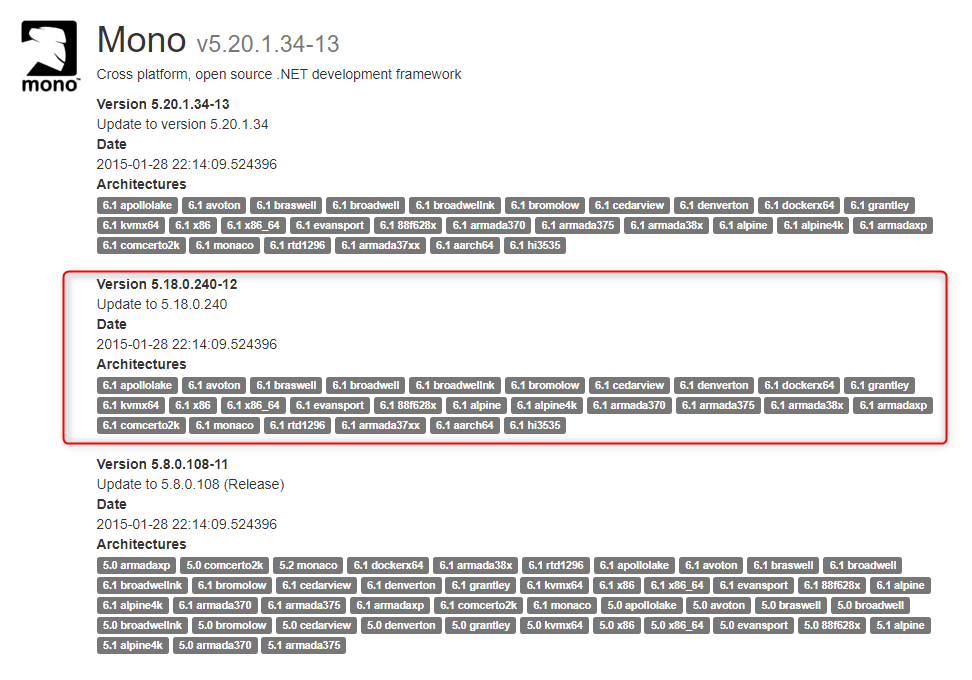 We download the correct package and then perform a manual installation.
The workaround: Install Mono manually
Since Mono comes from a third party vendor, we must first open the settings in the top right corner of the Package Center and set the trust level to "Synology Inc. and trusted publishers".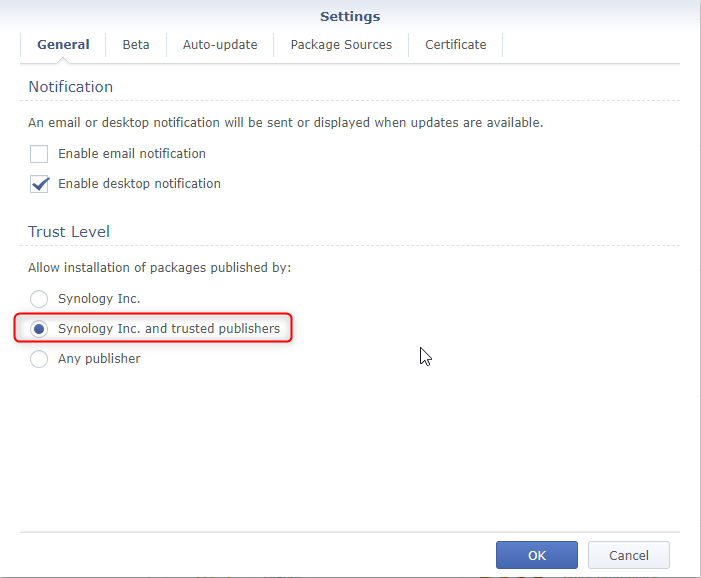 Then click on "Manual Installation" in the the top right-hand corner and select and install the package you have just downloaded. The warning about the unknown publisher can be ignored. If you are annoyed by it, you can first add the SynoCommunity as package source.
Then install Lights-Out
If the mono installation was successful, Lights-Out can be installed and configured according to our instructions. Skip Step 4, because Mono is already installed.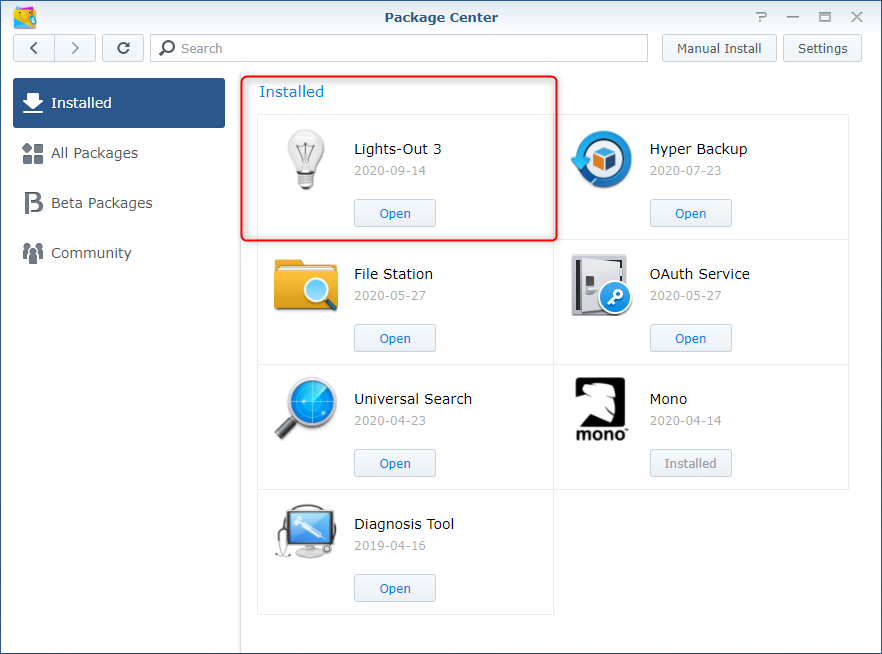 Have fun with Lights-Out on your new Synology x20+ model!