Lights-Out 3.5.2 with macOS Big Sur support
Today we have released Lights-Out 3.5.2 This update contains a lot of bug fixes and two desired new features:
On the one hand, the official support of macOS Big Sur and the associated further reduction of the certificate lifetime to 1 year.
Secondly, the long-awaited support of Mike Craven's hybrid solution, the installation of the Windows Server 2016 Essentials role on a Windows Server 2019.
What are the consequences?
macOS Big Sur
Apple will soon release its new version 11 of macOS, called Big Sur. With the recently released Beta 8 (20A5374i), Lights-Out 3.5.2 runs without problems. Big Sur now only accepts certificates with a lifetime of almost 1 year. Lights-Out automatically updates the certificates on all supported platforms and adjusts the lifetime accordingly. You do not have to do anything else.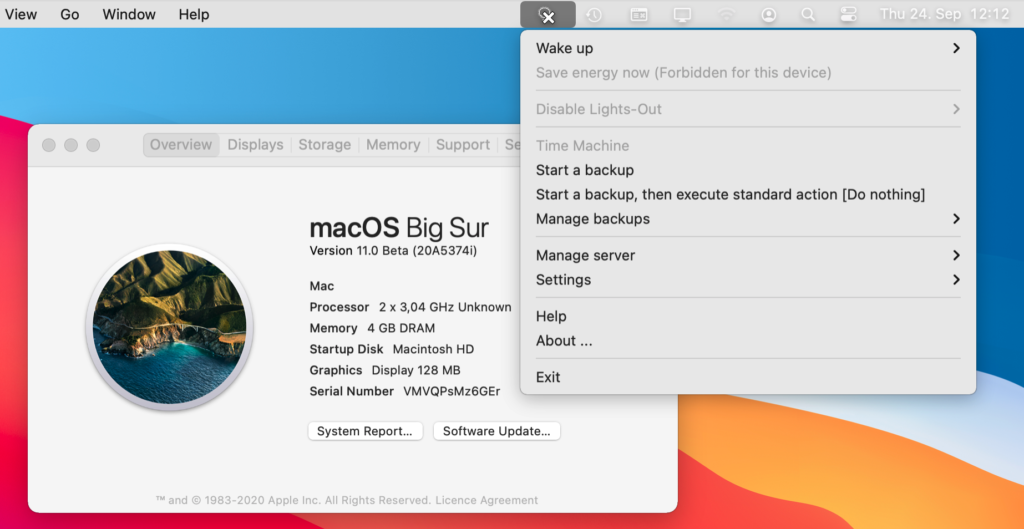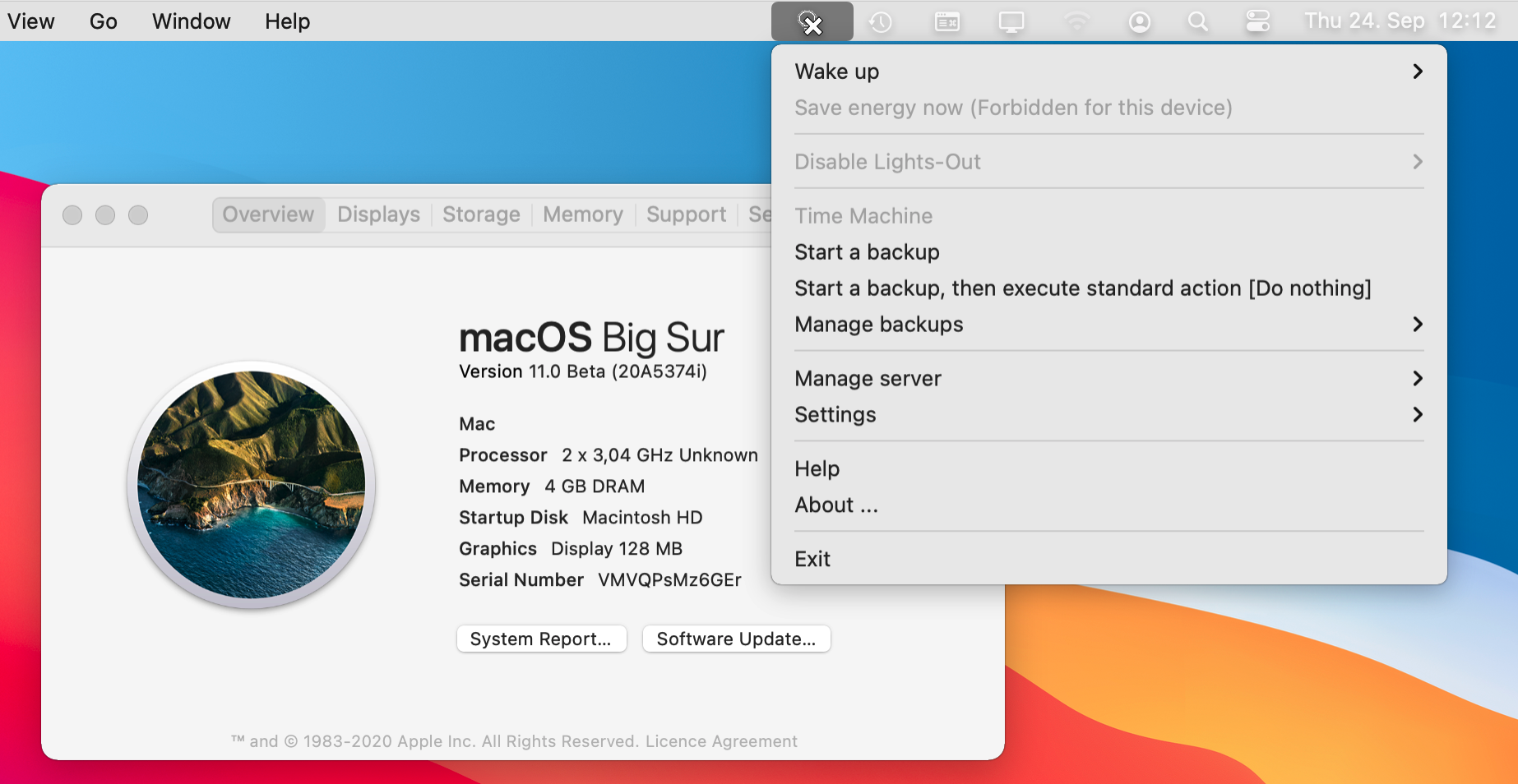 Windows Server 2016 Essentials Role on Server 2019 Essentials
With Server 2019 Essentials, Microsoft has kept the name, but has severely reduced the functionality. WSEE, the Windows Server Essentials Experience has been dropped. WSEE included such practical things such as client computer backup, management dashboard or remote access. Mike Craven describes a procedure in his blog to install the WSEE on a server 2019. This hybrid solution is now correctly detected and supported by Lights-Out!
The screenshot shows the WSEE dashboard on a Server 2019. Lights-Out detects this and displays the Essentials role.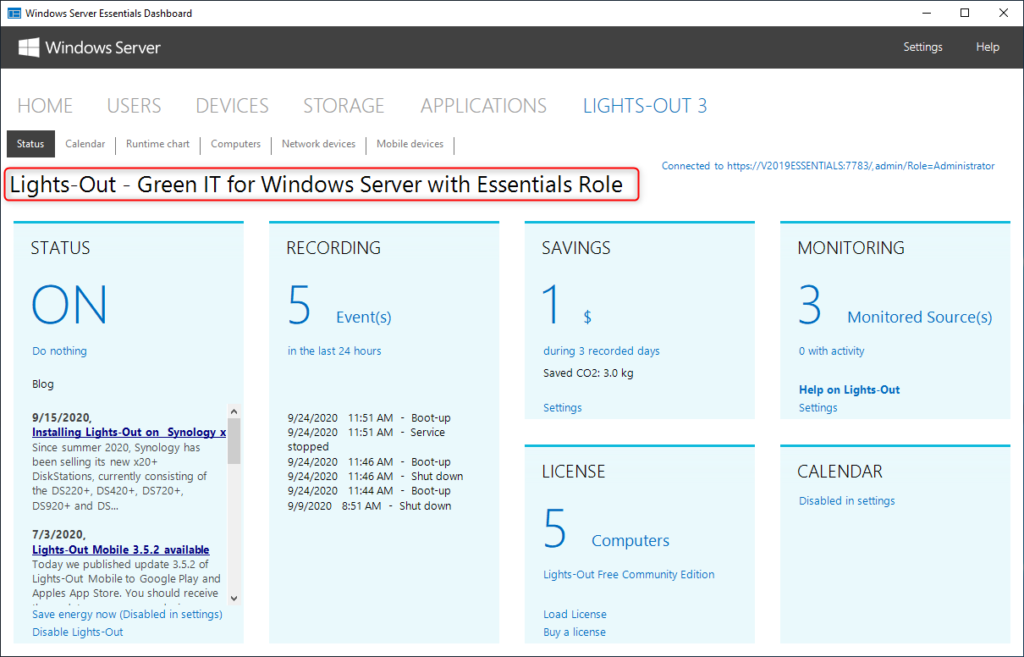 The computer view shows us that it really runs on a Server 2019.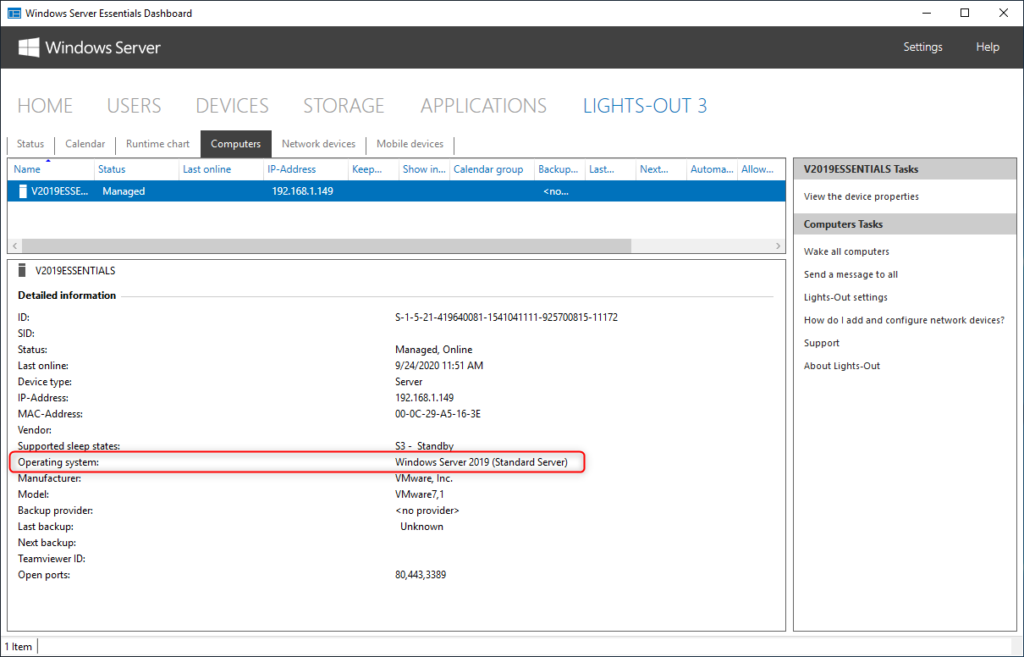 Summary
Update now to get the latest improvements and bug fixes or use automatic updates.