Lights-Out power management for QNAP (beta)
After the release of Lights-Out for Synology, QNAP users understandably also asked for an edition for their NAS. Lights-Out power management for QNAP is now available as first beta. Lights-Out brings an advanced power management to your NAS. It dramatically improves the simple, fixed QNAP power schedule! Now you can run your NAS on demand. You can define various criteria to keep it running. Lights-Out also provides centralized computer and backup management.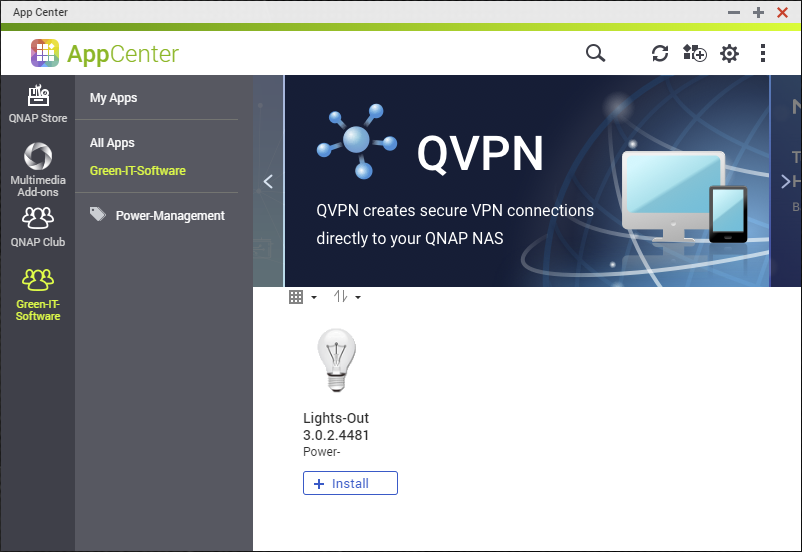 What are the requirements for Lights-Out power management?
Everybody can join the public Beta of Lights-Out power management for QNAP. Ideally, you'll have a NAS that supports sleep mode, so you'll be up and running faster. But even a simpler model that only supports shutdown will benefit from Lights-Out.
On the software side, at least QTS 4.3 and Mono 5.18 from QNAPClub.eu are required.
Where can I discuss questions, problems and suggestions?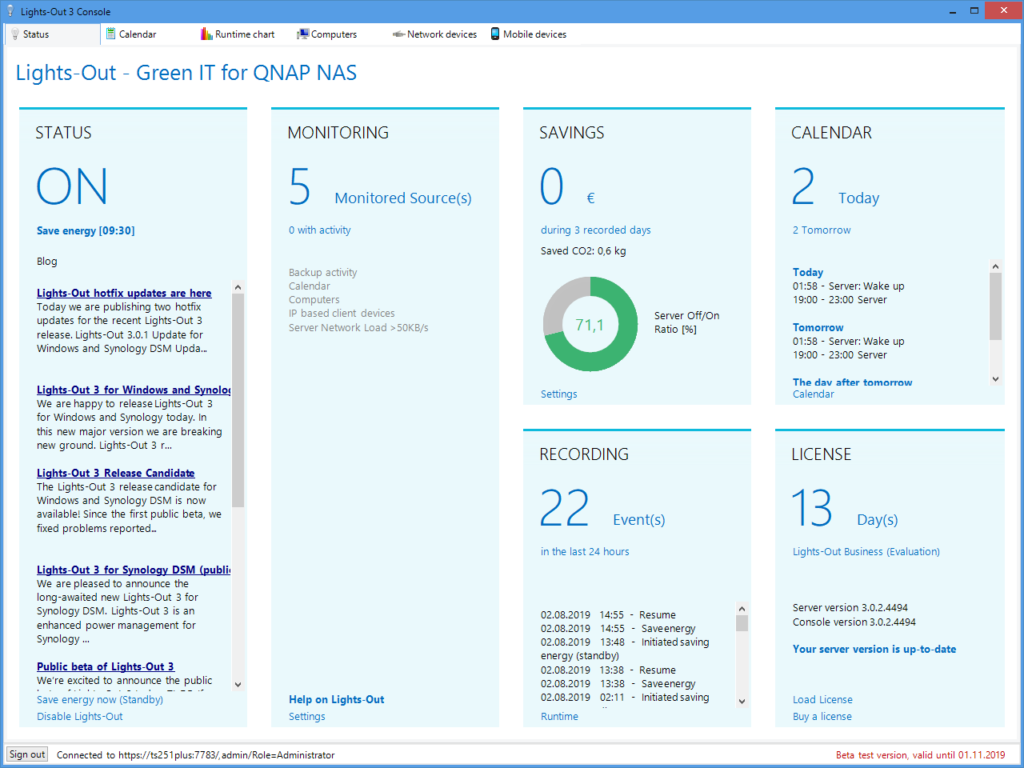 English-speaking users can inform themselves in the official support forum over here https://forum.home-server-blog.de/viewforum.php?f=104.
The German beta of Lights-Out advanced power management for QNAP takes place in the forum of the QNAPclub community. There you will also find detailed information about installation and configuration.
More information
Release Notes for 3.0.2