Day 22: Using CloudBerry Backup with Lights-Out 2
This blog post continues on the backup topic of our step-by-step series. Today we look at CloudBerry Backup, a well-known third party backup solution. As you can easily recognize from the name, the focus is on cloud backup.
Key features of CloudBerry Backup
CloudBerry Backup is available for Server and Desktop systems. It is the system that supports the most cloud backup targets I'm aware of.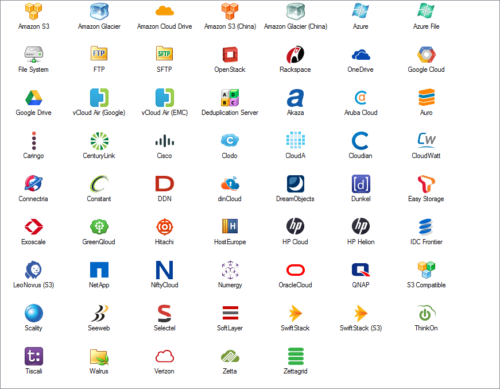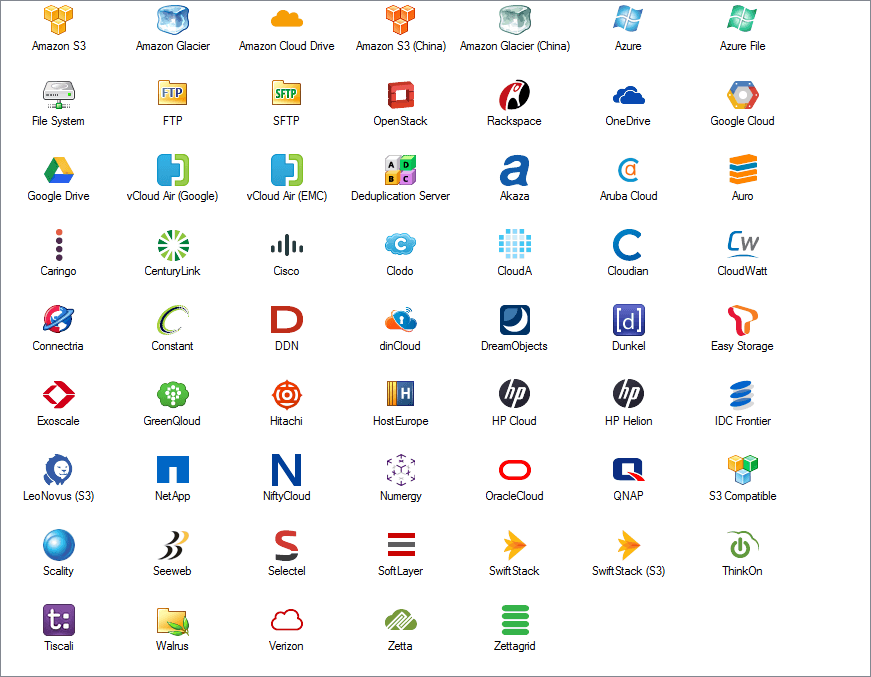 As with every cloud solution, a fast internet connection is required and you have to pay for the required storage.
CloudBerry Backup stores selected files and folders in the cloud or on a file system. A cloud backup is not visible nor accessible by ransomeware. As a result, this is a perfect protection of your data against ransomeware. You can restore single files or folders or entire disks. Bare metal restore is possible in enterprise and server editions. Backups run on a fixed schedule, if necessary multiple times a day. Due to the huge number of options it's is not easy to define a backup plan for the first time. On the other hand, you will rarely find a solution where you can customize that level of details to meet your needs.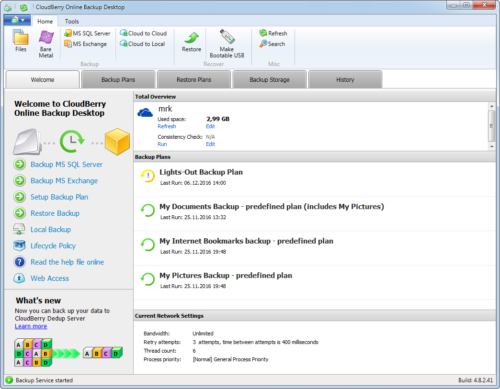 Integration
CloudBerry Backup once offered an integration interface for third party solutions. Unfortunately, this is no longer working and they have no plans to make it work again. Even though it's still included in all help files. As a result, Lights-Out has to use the command line interface and there lurks the next issue. Command line is using English commands, but the returned results are localized. Lights-Out currently supports all languages available in Cloudberry Backup to retrieve the results..
Prerequisites
To use CloudBerry Backup with Lights-Out you have to make two modifications:
Move your backup settings to the "All Users" profile to make it accessible for Lights-Out
(Re)name your backup plan to contain "Lights-Out" in the name. This identifies the plan which is used by Lights-Out.
How to Switch to "All Users" Mode
This is documented in CloudBerry Backup Help. You have to open an administrative command prompt and then execute the command:
cbb.exe option -userMode common
Backup plan name
To make Lights-Out detect CloudBerry Backup, you have to rename exactly one plan to include the word "Lights-Out" as seen in the screenshot above. If you add a schedule to your backup plan(s), Lights-Out is not able to retrieve the schedule. It does, however detect that a backup is running. We recommend to not use the CloudBerry scheduler, instead schedule the backups with Lights-Out.
Lights-Out support
Finally, Lights-Out adds some additional benefits to CloudBerry Backup:
Especially relevant: Lights-Out can start your server from standby or hibernation and your clients from shut down, standby or hibernation to run a backup!
You can configure and execute an action after backup. As a result, is it easy to save energy after a backup.
Lights-Out reports backup state, result and the point in time for the next backup (see screen shot below) if scheduled with Lights-Out!

Summary
CloudBerry Backup supports a wide range of cloud storage providers to protect your valuable data. In times of ransomeware cloud backup is recommended. With Lights-Out as companion, you get some additional features to better save energy without the risk of data loss.
Tomorrow we will look at Lindenberg Backup.
Here you will find the complete list of all days of our step-by-step series.