Lights-Out 2.0 released
After more than 1 year of development, we are proud to announce the immediate availability of Lights-Out 2.0 on November 11, 2016!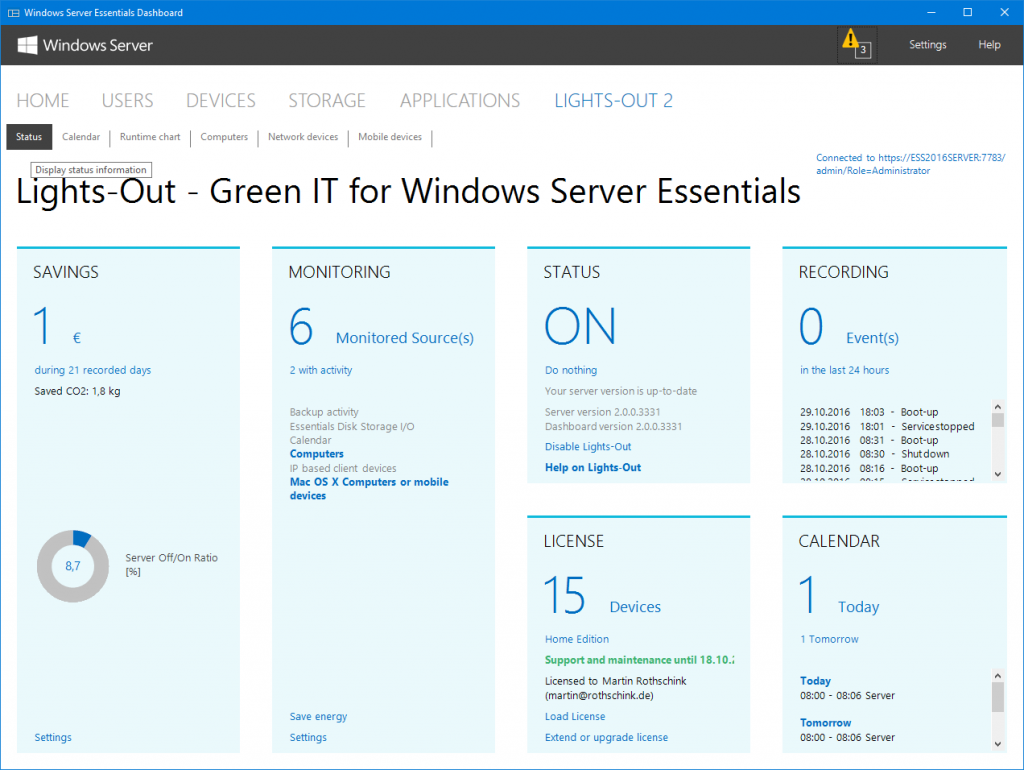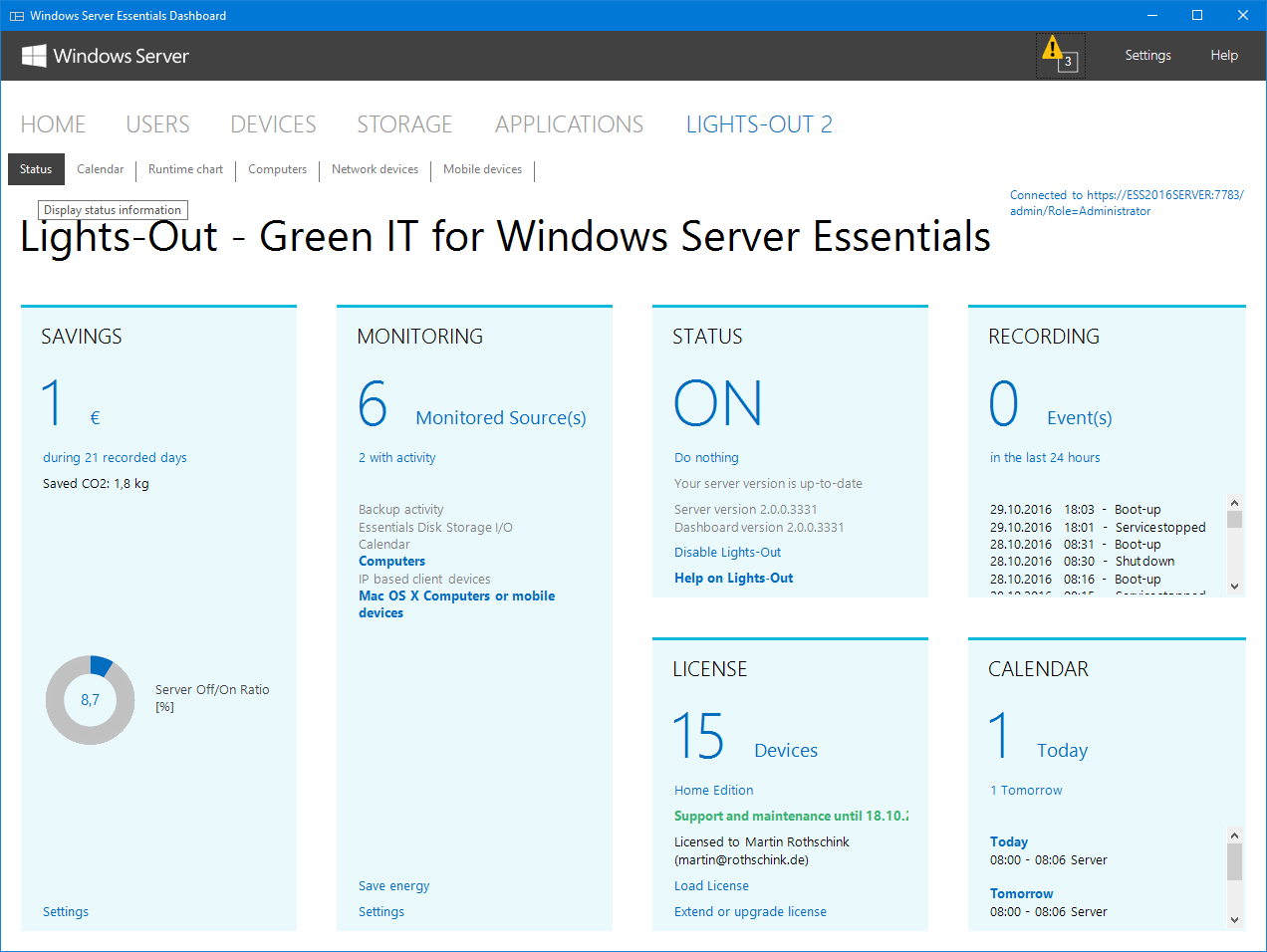 This is a major release and brings a wealth of long awaited new features to our users.
To name the three most important features and changes:
1. New calendar with server and client computer actions
You can now schedule wake-ups, backups and end actions for server and computers.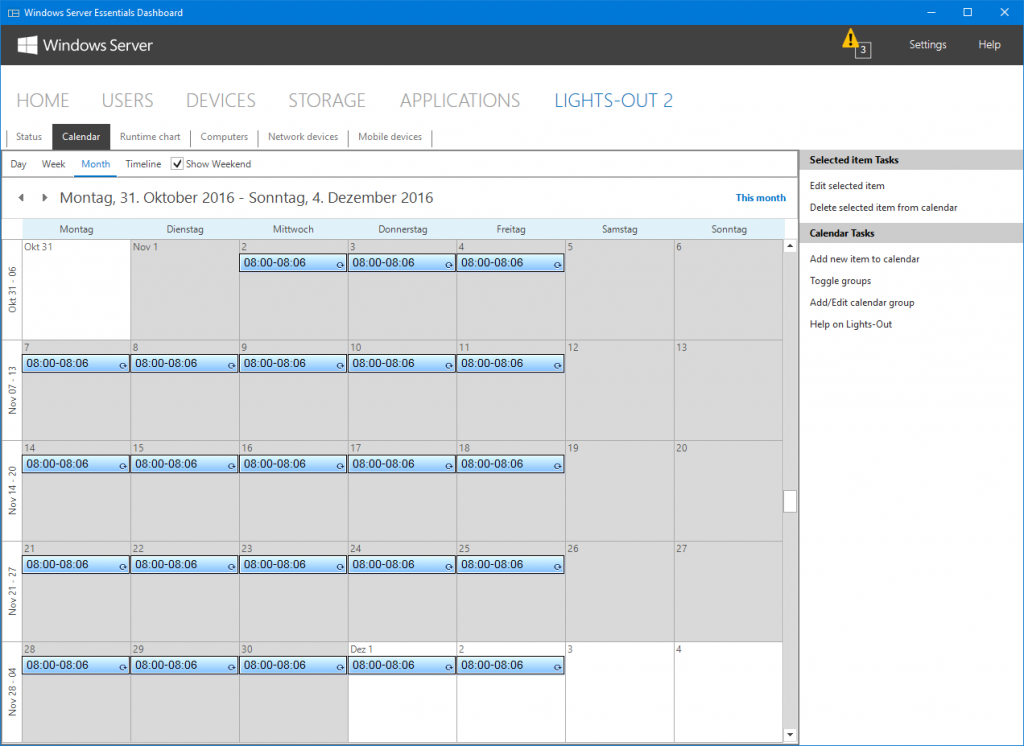 2. Backup support in Lights-Out 2.0
Lights-Out 2.0 supports additional backup providers and allows you to schedule and monitor backups on server and clients.
3. Separate Management Console
You can now manage Lights-Out from any computer you like. Simply install the management console and log into your server.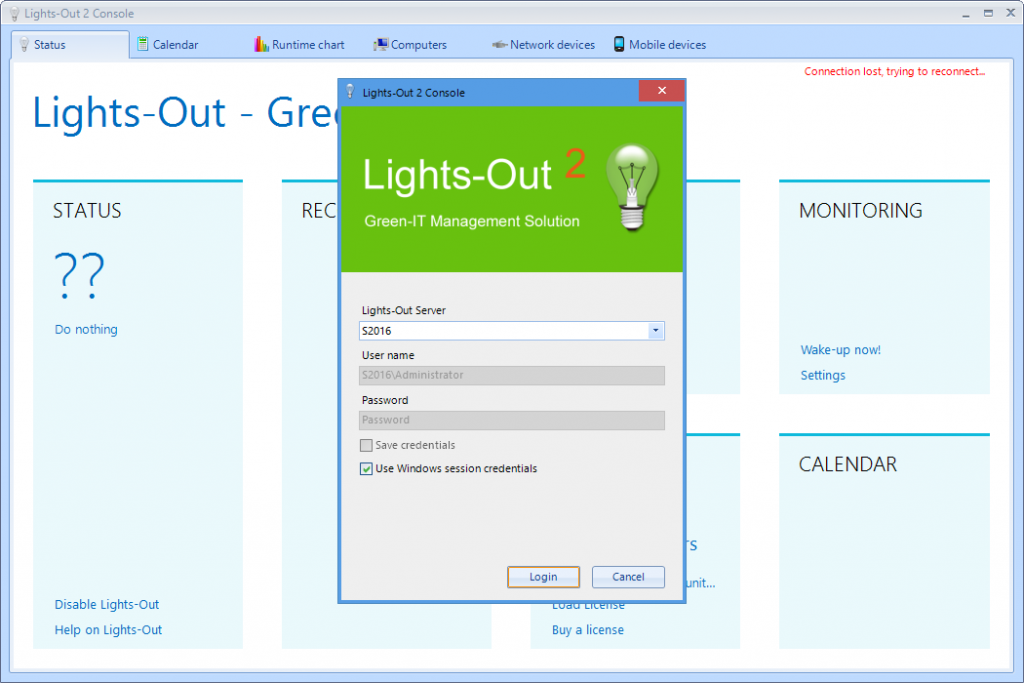 There's a lot more to discover. Here is a more complete list of the new features. Also have a look at the online manual.
In the next days and weeks we will blog about any new feature. Stay tuned!