Welcome to Green-IT-Software
You may have already noticed, Lights-Out has moved from www.homeserversoftware.com to it's new home www.green-it-software.com. If you run into any issues with our new web site or detect a dead link, please let us know.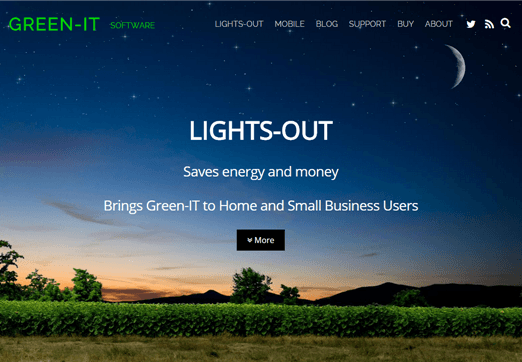 This change was long overdue. Microsoft is no longer selling Windows Home Server and Lights-Out already supported Windows Server 2012 (R2) Essentials since the beginning. Support for Windows Server 2016 Essentials is coming. We launched a third product edition for traditional Microsoft Server products and Desktop Systems used as Server two years ago. All these editions will run and support Windows 10. So it was only logical to drop homeserversoftware and move to Green-IT-Software.com.
We are still committed to support Lights-Out on Windows Home Server v1 for 2015/2016 but will no longer develop any new version.